LONGEVITY, ENDURANCE, PATIENCE & INTROSPECTION
TURTLE is associated with longevity because of his long life span. He is patient and methodical reminding us that sometimes when life gets too hectic and stressful it may be time to just slow down and collect our thoughts. He carries his home upon his back, reminding us of the importance of not accumulating more clutter in our lives than we need, lest we create more burden for ourselves than we are able to manage. Turtle reminds us that sometimes it is necessary to go within our shells to find our own answers and learn to become more introspective.
*The information provided here has been compiled from various sources and is for entertainment purposes only. No claims or promises are expressed or implied.
---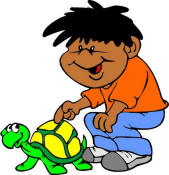 Check out our NOVELTY BEADS section for MORE Turtle beads!